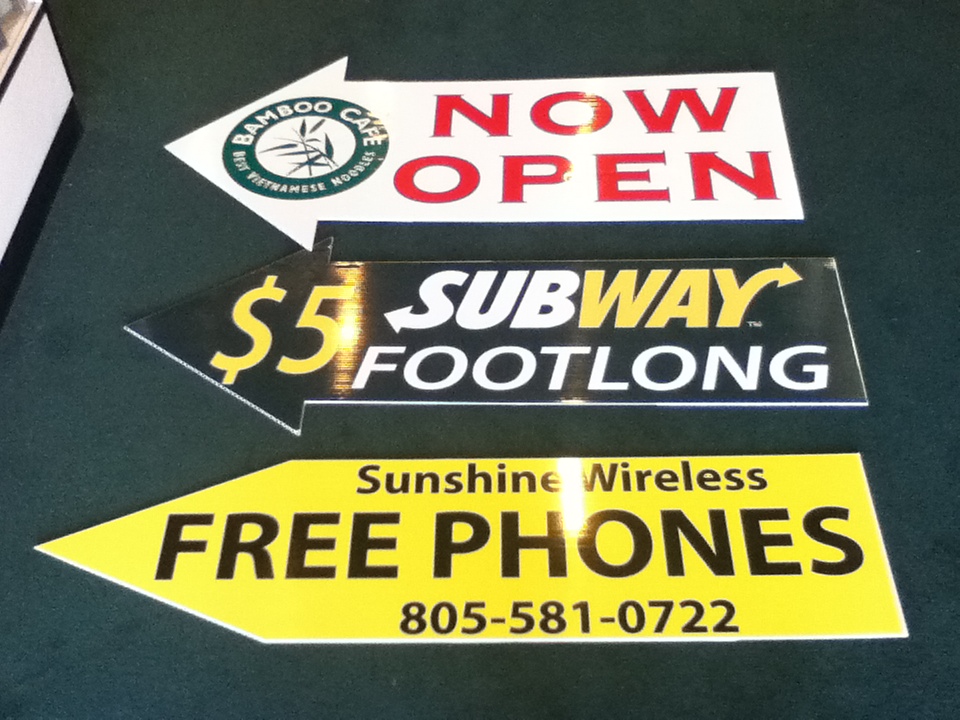 We make these custom arrow signs for your business promotion. These custom directional arrow signs are very effective in promoting and attracting attention to your business, special events, grand openings & sales. At Spectracolor, we can custom design and make custom arrow signs on rigid coro-plast material (corrugated plastic). These custom arrow signs are printed using solvent printer and laminated on top to ensure long lasting durability.
We can make these in any size you request.
A typical sizes are:
For great eye catching & cost effective signs, please ask for Mark at 805-581-0722 for any questions or quotes.
If you have any questions, please contact us at 805-581-0722 and ask for Mark or send us email using the contact form below