Carbonless Forms & Invoices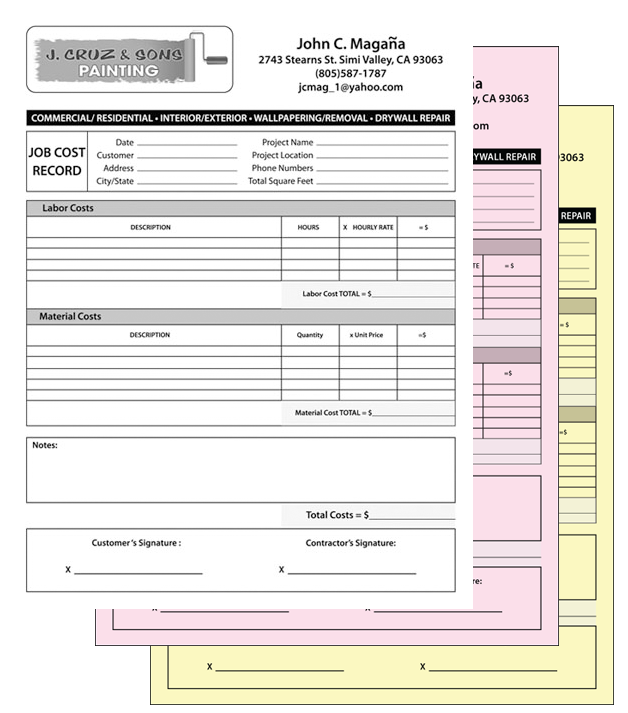 Custom carbonless forms & invoices (No Carbon Required aka NCR forms) are made here at Spectracolor. They come in half page, full page, legal sizes and also come in 2 part, 3 part and 4 part. Sequential numbering on the top makes easier to keep track of your invoices. You can submit your own custom logo or designs and we can put it together for you. It is great for any business that require giving quotes or invoice at job sites.
Great for painters, plumbers, contractors, landscaping, manufacturing, insurance and so on.
Paper Sequences are:
2 Part = White / Yellow
3 Part = White / Yellow / Pink
4 Part = White / Yellow / Pink / Gold
If you have any questions, please contact us at 805-581-0722 and ask for Mark or send us email using the contact form below.
If you wish to send us a file to print or for us to look at, please email it to spectracolor@gmail.com
2784 Cochran St.
Simi Valley, CA 93065
805-581-0722
We're on Sycamore & Cochran by Chase Bank. (Between Cronies & Jersey Mike's)