We do sublimation t shirt printing here at Spectracolor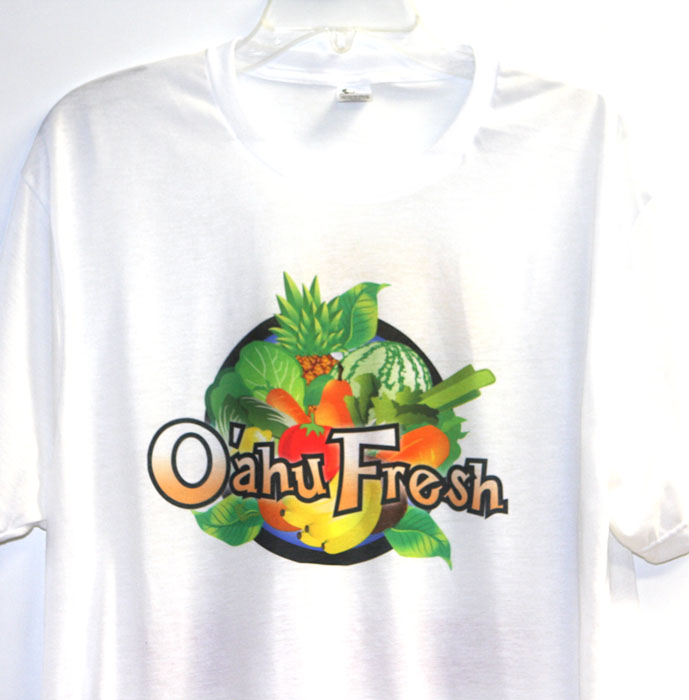 So what is sublimation? Unlike heat transfers, with sublimation method, there is no hand or feel to the garment. Using special sublimation ink and 100% polyester garment, the ink turns into gas when it is heat pressed at 400 degrees and it is absorbed into the garment. Its like dyeing the garment permanently. The vibrancy of the color does not change even after many washes. If you don't mind 100% polyester shirts and on WHITE shirts only, this is a great method for doing full color graphic on t shirts.
Maximum printing area is 8.5×11
For printing larger than 8.5×11, ALL OVER PRINTING is also availalble (Printing your design on entire surface of the shirt)
Price: (4.5 oz 100% Polyester White Round Neck Short Sleeve Shirts)
10 – $17.99 each
20 – $15.99 each
36 – $12.99 each
72 – $11.99 each
100 – $11.49 each
250 – $10.99 each
500 – $10.49 each
750 – $9.99 each
1000 – $8.99 each
If you have any questions, please contact us at 805-581-0722 and ask for Mark or send us email using the contact form below.
If you wish to send us a file to print or for us to look at, please email it to spectracolor@gmail.com
2784 Cochran St.
Simi Valley, CA 93065
805-581-0722
We're on Sycamore & Cochran by Chase Bank. (Between Cronies & Jersey Mike's)